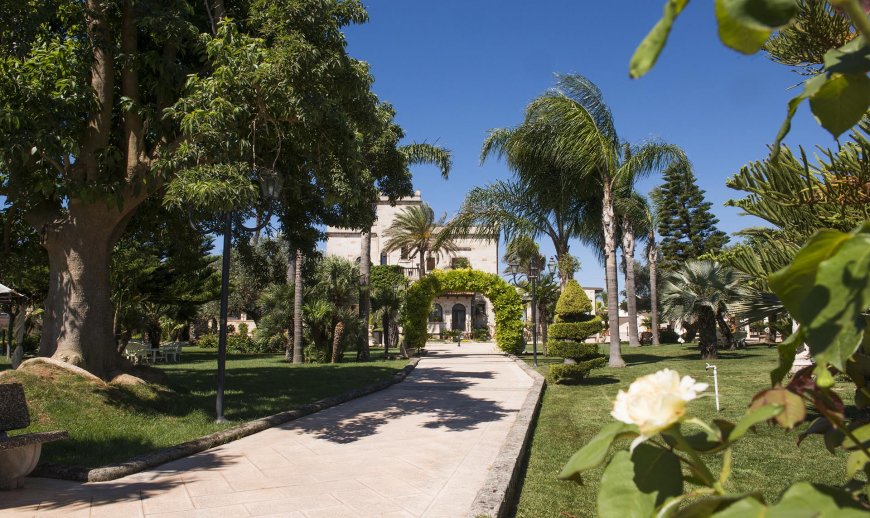 One of the most important features of the ancient Masseria is the precious park that surrounds every part of it,
between colors and aromas that blend harmoniously with each other, intertwining past and present.
A fairytale park: with your guests you will find yourself in a suggestive setting, among the wide open spaces full of greenery and idyllic details.
The scenographic frame for the most beautiful moments of your life:
glimpses and perspectives capable of transforming your photos into emotions that will remain etched forever.