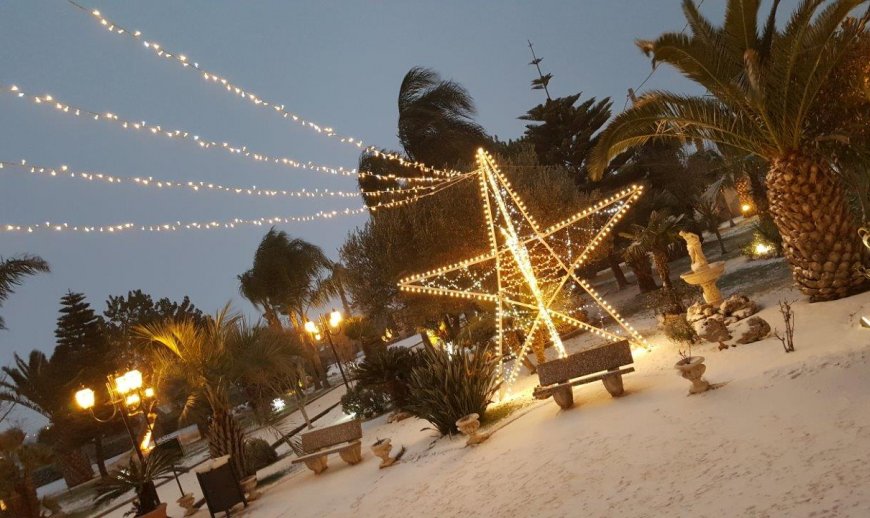 Choose the magical atmosphere of Christmas for your receptions at Masseria Grottella.
A special day on a magical day becomes special twice!
The ancient walls of the Masseria are illuminated by warm atmospheres and brilliant play of lights, among precious and colorful decorations:
the ideal setting for those who want to experience the most beautiful party of the year in an atmosphere that warms the heart, with all the warmth of tradition.